DXB reports another bumper month of passenger traffic in January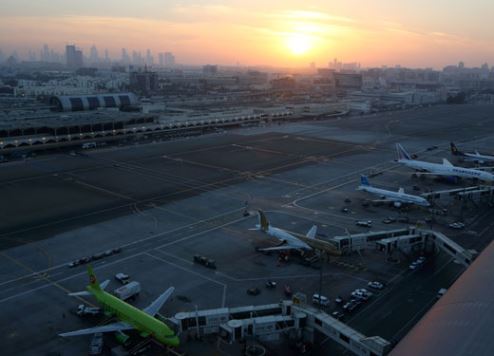 Passenger traffic at Dubai International (DXB) exceeded 7.9 million in January, according to the traffic report issued by operator Dubai Airports.
South America was the top region in terms of percentage growth during the month (22.6%), followed by CIS (19.7%) – with a bulk of the increase resulting from the surge on routes like Moscow, Baku, and Kazan among others, and Africa (6.4%) propelled by the launch of new services by Med View and Emirates on routes to Abuja and doubling of Emirates' services to Lagos.
In terms of passenger numbers, routes to the Indian subcontinent topped the list with 1,100,477 passengers followed by Saudi Arabia (650,822 passengers), and the UK (547,286 passengers). 
London was the top destination city with 333,286 passengers, followed by Kuwait (231,956 passengers), and Mumbai (225,776 passengers).
Flight movements during January totalled 35,306 compared to 36,592 during the same month last year, a contraction of 3.5%. The average number of passengers per flight remained high at 232 during the month, an increase of 0.9% compared to 230 recorded in January 2017.   
"With passenger numbers nearing 8 million during the first month of the year, we've had a very encouraging start to 2018," said Paul Griffiths, CEO of Dubai Airports. "What's even more encouraging is that processes and technologies we have implemented recently are creating a smoother experience for our customers despite the high traffic volumes."