DXB one of the world's 'best-connected airports'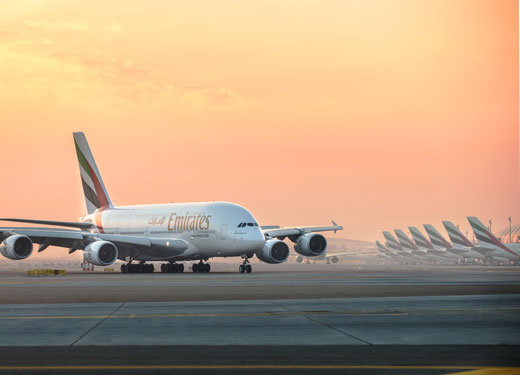 Dubai International (DXB) has been named the 18th most internationally-connected airport in the world, according to the OAG Megahubs International Index 2018.
It has moved up two places since 2017 when it was ranked 20thon the list of top 50 International Megahubs. DXB scored 194 on the connectivity index compared to 183 in 2017 and its home carrier, Emirates, was named the dominant airline, operating 45% of all flights out of the airport.
OAG's definition of 'international megahubs' are those airports with the highest ratio of possible scheduled international connections to the number of destinations they serve. Online and interline connections are included, as well as connections operated by low-cost carriers.
DXB is already the world's busiest airport for international passenger traffic, with 88.2 million people using the facility in 2017 and 90.3 million anticipated in 2018.
It is in the middle of a AED28.8 billion (US$7.84 billion) expansion programme known asDXB Plus, which aims to expand the airport's annual capacity to 118 million through process improvements and the use of new technology.
DXB's ranking in OAG's top 25 Low-Cost International Megahubs Index has also improved. The airport moved up two places to 11thposition in 2018 and retained its ranking of seventh in the Europe, Middle East and Africa region.
This index compiles the top 25 Megahubs based on low-cost connections, with DXB's strong position enhanced by the partnership established between Emirates and Dubai's low-cost carrier, flydubai, last year.
The first codeshare flights between the two operators began at the end of October 2017 and between November and March this year, more than 400,000 passengers took advantage of the partnership, key benefits of which include increased flight frequencies, expanded access to global destinations on a single ticket and smooth transits and connections through DXB.
The airport, which this year celebrates its 58thyear of operation, is crucial to the ongoing growth of Dubai's economy, and by 2020, will account for 32% of the emirate's GDP. DXB facilitates more than 140 airlines and connects passengers to more than 270 destinations worldwide.