DXB H1 passenger traffic exceeds 40 million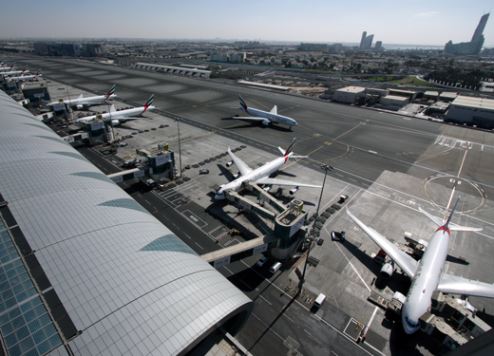 Passenger traffic at Dubai International Airport reached a record 40.5 million in the first half of 2016, up 5.8 percent compared to the corresponding period in 2015. 
The result came despite a one percent fall in traffic in June, from 5,914,671 recorded in June 2015 to 5,857,503, which the airport operator Dubai Airports attributed to a drop-off in demand caused by Ramadan.
By comparison to this year's first half result, the airport handled 38,299,288 passengers during the first half of 2015.
The top five country destinations in terms of total passenger volumes in H1 were India (5,677,188), Saudi Arabia (3,213,868), the UK (2,850,437), Pakistan (2,134,012) and the US (1,626,032).
Aircraft movements in the first half totalled 207,439, up 3.8 percent compared to 199,820 recorded during the corresponding period last year. In June aircraft movements totalled 32,368, up 0.6 percent compared to 32,166 during June of last year.
Air cargo volumes rose 3.8 percent to 1,282,025 tonnes in H1 2016 compared to 1,233,378 tonnes during the same period in 2015. Dubai International handled 226,175 tonnes of freight in June compared to 217,896 tonnes during the same month last year, an increase of 3.9 percent.
"We've had a record first half and the second half is underway with what could be a banner month thanks to the start of the holiday season in July and the week-long break for the Islamic festival of Eid Al Fitr," said Paul Griffiths, CEO of Dubai Airports.
"In July we have seen very high volumes, particularly in connecting traffic as vacationers increasingly choose Dubai as an intercontinental hub as well as being a popular destination in itself. We deployed additional staff at touchpoints across the airport and launched theHangout@DXB campaign to reach out to travellers, keeping them informed of the latest events, and travel tips to make their journey easier."