DXB gears up for busy summer season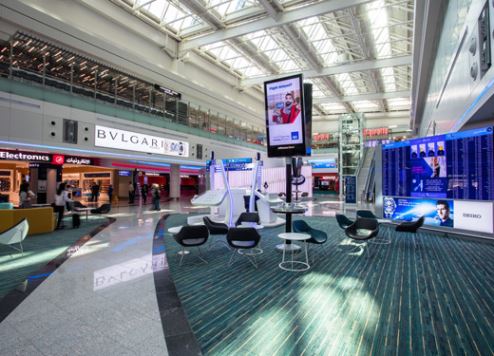 Dubai International is gearing up to welcome nearly two million passengers over two weekends as the peak summer travel period kicks in.
With schools across the UAE closing for the summer break, more than 900,000 passengers are anticipated to pass through DXB from June 30 to July 3 and a similar volume of travellers is forecast on the following weekend from July 7-10 around the Islamic festival of Eid Al Fitr.
To ensure the summer rush of travellers flows smoothly through its facilities while they have a great time eating, relaxing and shopping, operator Dubai Airports is launching the Hangout@DXB campaign to encourage departing passengers to get to the airport early.
Introduced last year, HangOut@DXB will feature prize giveaways, promotions, musical performances, sports screenings and other incentives to entice passengers to start their summer travel by getting to the world's busiest international airport earlier than intended for their flights, and taking full advantage of all that DXB has on offer.
"Nearly a quarter of a million passengers will be passing through our facility every day during the two weekends. While we are very happy with the ongoing growth in traffic, we want to make sure that our customers can make the most of the wide range of food, spa and relaxation, shopping choices available at DXB, and have a comfortable and memorable start to their vacation. As such our campaign is focused on maintaining service quality at the airport and the overall experience of our customers at DXB," said Anita Mehra, senior vice president of communications and reputation, at Dubai Airports.
Like every year, Dubai Airports, in collaboration with airlines and other partners at DXB is taking a number of measures, including a public awareness campaign and the deployment of additional resources across the airport to ease passenger flow through the facility.
Extra staff would be deployed at touchpoints across the airport to guide and help passengers through the facilities, Mehra confirmed.
The Hangout@DXB campaign will offer passengers discounts as well as a number of activities including an exciting quiz contest about DXB, daily updates on flights, weather and traffic report on local radio channels, and a series of interactive contests through Dubai Airports' own social media channels.