DXB boosts capacity to 90 million as Concourse D opens its doors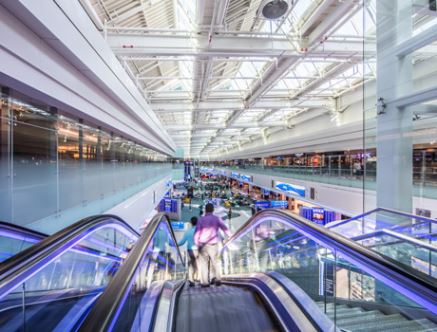 Dubai International (DXB), the world's number one hub for international passenger traffic, has boosted its annual capacity from 75 million to 90 million with the opening of Concourse D.
It's the result of a US$1.2 billion investment designed to enhance the passenger experience and increase capacity for the 70-plus international airlines that will now call the airport home.
"We continue to invest in the development of top-flight infrastructure to augment service levels for our international airlines and their customers while providing the capacity needed to meet growing demand," said HH Sheikh Ahmed bin Saeed Al Maktoum, chairman of Dubai Airports; president of the Dubai Civil Aviation Authority; and chairman and CEO of Emirates Group.
"Concourse D has been designed with the customer at its heart. Shorter walking distances, more comfortable seating areas, more choice in lounges and a world-class retail and F&B offering are sure to impress and delight our passengers and our airline partners."
The opening of Concourse D followed months of intensive testing and a successful operational trial involving 2,000 members of the public.
Two airlines operated from Concourse D on day one - British Airways and Royal Jordanian - with the remainder phasing in operations over the next several weeks.
"Aside from its many customer-centric features, Concourse D continues our legacy of providing timely capacity," said Dubai Airports CEO Paul Griffiths. "We project 85 million passengers will visit Dubai International this year. With the addition of Concourse D, Dubai International is getting both bigger and better."
The concourse is linked to the newly renovated Terminal 1 by a dedicated airport train.
It will introduce a number of world-renowned F&B to Dubai and the region for the first time, including a casual dining concept The Kitchen, by renowned celebrity chef Wolfgang Puck. Dubai Airports will also introduce the first Pret a Manger in a Middle Eastern airport.