DXB and CAREEM in promo partnership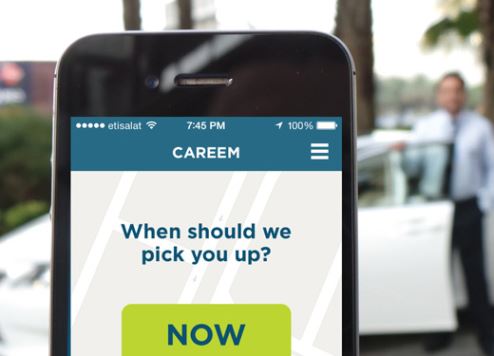 Dubai Airports has teamed up with car booking app CAREEM to offer ground transport discounts to Dubai residents travelling via Dubai International (DXB) this summer.
The agreement provides a 25 percent discount to customers booking the 'Ride Later' CAREEM service to arrive at Dubai International (DXB) three hours in advance of their flight time.
The deal, which is available from until 1 September 2016, is part of Dubai Airports' HangOut@DXB programme that incentivises and rewards passengers who arrive early at the airport during the busy summer peak.
"Dubai International has more than 150 food and beverage options, world-class shopping and promotions, spas, competitive currency exchange options and pharmacies, live entertainment and a host of other services designed for international travellers," said Eugene Barry, executive vice president of commercial & communications at Dubai Airports. "Our partnership with CAREEM is an example of how Dubai Airports is working to ensure that our customers' summer adventure starts at the airport."
Dubai Airports expects near record passenger numbers during the first three weeks of the busy summer season.
DXB is expected to handle more than 240,000 travellers on the busiest days and has deployed additional staff to help smooth the passenger journey from kerbside to gate.
Aura Lunde, general manager of CAREEM UAE, said she the car company was aligned to DXB's strategy for coping with the summer rush.
"We are obsessed with making lives easier and more convenient," she said. "We are in the business of driving smiles, and such collaborations do just that.
"We are big on partnerships simply because they benefit everyone especially our customers. Teaming up with Dubai Airports will facilitate and simplify travellers' lives during the busy summer months and that's what CAREEM is all about. All customers have to do is enter the code HANGOUTDXB while booking 'Ride Later', and they will get their 25 percent discount to the airport."
Introduced last year, HangOut@DXB will feature prize giveaways, promotions, musical performances, sports screenings and other incentives to entice passengers to start their summer travel by getting to the world's busiest international airport earlier than intended for their flights, and taking full advantage of all that DXB has on offer.