DWTC wins bid to host nine new international congresses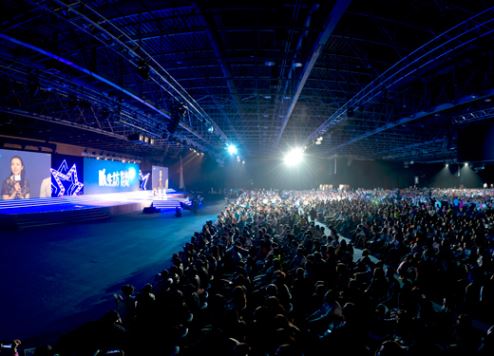 Dubai World Trade Centre (DWTC) has won a strategic bid to host nine new international congresses at the venue from 2017 to 2021.
Set to attract more than 24,000 delegates from around the world, these high-profile events will give the emirate an economic boost while facilitating growth in key sectors including healthcare, energy and environment, and engineering.
"DWTC is committed to Dubai's economic diversification strategy, which is firmly aligned to the Dubai Plan 2021, and is working towards contributing business visitors to the tourism target," said Ahmed Alkhaja, senior vice president – venues, DWTC.
"Our latest win is not only a reflection of our investment in growing the MICE sector, but also of Dubai's dedication to welcoming international and regional congresses in the UAE."
He said DWTC would continue to focus on bidding for congresses aligned to Dubai's key growth sectors.
In October 2017, DWTC will host the Congress of the Asia Pacific League of Associations for Rheumatology (APLAR), while 2018 will see new congresses staged such as the 13th Conference of Parties to the Ramsar Convention on Wetlands, focusing on environmental conservation, and the World Tunnel Congress, which brings together brilliant engineering minds.
The World Cardiology Congress and World Congress of the International Federation for the Surgery of Obesity & Metabolic Disorders will also be hosted in the same year, while in 2019, DWTC will welcome the 60th Amway APAC Leadership Seminar and the International Federation for Health Information Management Association.
DWTC will receive the Meeting of International Children's Continence Society in 2020, and the World Congress of the World Society of Cardiothoracic Surgeons in 2021.
DWTC hosted 34 diverse congresses in 2016 including The Society of Petroleum Engineers Annual Technical Conference & Exhibition and THINK SCIENCE 2016, which both brought in more than 7,000 visitors each, and the 34th International Congress of the International Society of Blood Transfusion and YPO Global Leadership Conference 2016, both of which attracted 3,000 visitors.