DWTC's Q1 live events attract more than 75,000 visitors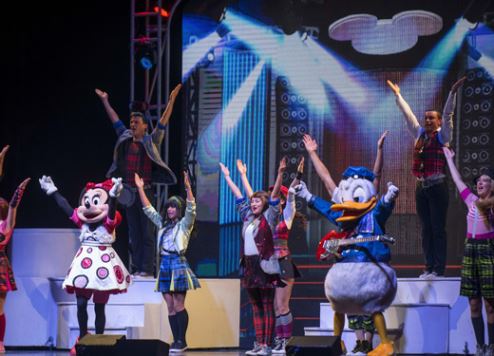 Dubai World Trade Centre (DWTC) has started 2016 on a high note by hosting 17 live events and attracting more than 75,000 visitors in the first quarter.
The first three months of the year saw a mix of global stars, musicals and comic performances perform at the venue, including standup comedian Russell Peters, French Armenian music sensation Charles Aznavour, Disney musical Beauty and the Beast, and Emirati theatrical saga, Al Faris.
The UAE's leisure and entertainment industry is set to attract 45 million visitors by 2021, according to PwC, spurred by strong economic growth, high disposable income, increasing domestic and international tourism, and rising demand for family entertainment and multicultural attractions.
As the market matures, customer expectations are shifting toward interactivity and entertainment as part of their leisure experiences.
In line with Dubai's 2021 plan, DWTC is developing a creative and diverse live events portfolio.
"DWTC is accelerating the pace and amplifying the value of our contribution to the strategic agenda of Dubai by evolving our live events offering," commented Ahmed Alkhaja, senior vice president – venues, DWTC.
"Our world-class facilities and committed team continues to actively support local talent and attract global talent, cementing DWTC's pole position as a destination for live events in the region."
DWTC continues to witness a strong and growing fan base for prolific artists like Charles Aznavour, whose show was sold-out and attracted a record number of spectators to the venue.
The award-winning singer mesmerised the crowd with his energetic performance and was applauded for singing his timeless, soulful melodies.
French singer Maitre Gims and Indian superstar Arijit Singh also wowed an audience of more 7,000 visitors with their performances.
Reflecting the global growth in demand for live stand-up comedy, the past three months also saw six of the world's finest musical and comic talents hit the stage at DWTC. They included Dara O'Brian and Russell Peters, which combined attracted more than 12,000 fans.