DWTC contributes US$3.27bn to Dubai economy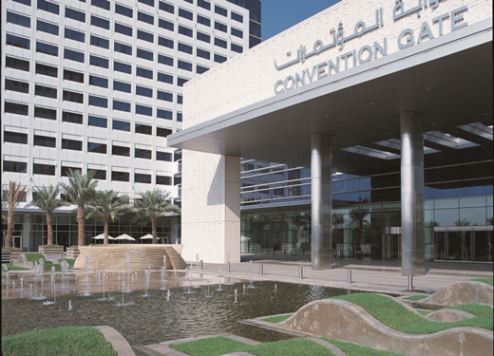 Events staged at Dubai World Trade Centre (DWTC) in 2015 contributed AED12 billion (US$3.27 billion) to Dubai's economy.
The contribution was equivalent to 3.1 percent of the emirate's gross domestic product (GDP), according to the latest Economic Impact Assessment report released by DWTC last month.
Total economic output was more than AED20.9 billion ($5.69 billion) last year.
The DWTC report based its findings on an economic impact analysis using an econometric model that measures the direct, indirect and induced effects generated by the incremental spending of participants in DWTC's events within Dubai and the resulting production-driven effects to cater for higher demand in the local economy.
The model was developed on a data set covering statistics for 104 large-scale events hosted at DWTC during 2015 and face-to-face field surveys of nearly 18,000 participants.
The results position Dubai as the Middle East leader in meetings incentives, conferences and exhibitions (MICE) activity with 2.6 million delegates attending its 104 large-scale events last year.
Of these, 1.19 million were from overseas, resulting in an average international participation rate of 46 percent.
"[The] DWTC is committed to Dubai's economic diversification strategy firmly aligned to the Dubai Plan 2021, and is working towards contributing business visitors to the tourism target of 20 million visitors by 2020," stated Helal Saeed Al Merri, director general at the Dubai World Trade Centre Authority (DWTCA) and Dubai Department of Tourism and Commerce Marketing (DTCM).
"With our ongoing capacity investments, we expect to continue to keep the momentum going on driving both, optimal scale and quality of content across our show calendar to ultimately allow business tourism to become an even greater economic engine for Dubai."
According to the study, mega events are reported to create four times more impact compared to smaller scale events. Event scale is based on a threshold number of attendees, with more than 30,000 participants falling under the 'mega' category.
The DWTC hosted 23 mega-events in 2015 — 22 percent of the total events.
They delivered nearly 54 percent international attendance, compared to the 31 smaller events that had around 43 percent foreign traffic.