DWTC celebrates record-breaking performance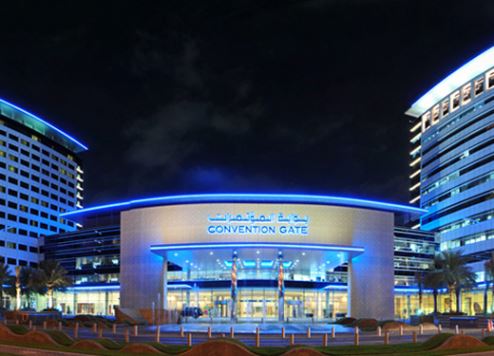 Dubai World Trade Centre (DWTC) reported a record year in 2015, with visitor numbers jumping 12 percent year-on-year to 2.74 million.
The number of exhibiting companies increased 17 percent compared to 2014, which DWTC said was testament to the entity's regional dominance and Dubai's growing importance as a global hub for Meetings, Incentives, Conferences and Exhibitions (MICE).
His Highness Sheikh Hamdan bin Rashid Al Maktoum, Deputy Ruler of Dubai, UAE Minister of Finance and Chairman of the Board of Dubai World Trade Centre Authority, said: "Our 2015 results are not just a show of outstanding performance but more importantly, reflect the maturity of the DWTC portfolio in being able to deliver double-digit growth with such consistency across its various business lines. Backed by a prudent long-term expansion strategy with strategic diversification of the event calendar, the DWTC business has steadily grown in number of events, venue occupancy rates, visitation quality and volumes, and in building Dubai's international attractiveness for exhibiting corporates and trade delegates."
DWTC's 2015 results reflect the year's extensive and varied events calendar across strategic industry sectors that are well aligned with Dubai's wider priorities for economic diversification. 
Last year saw 396 trade events being hosted at the Dubai International Convention and Exhibition Centre (DICEC) including 104 large-scale events, which attracted 2.74 million MICE delegates and attendees and 53,547 exhibitors from 185 countries.
With nearly 41% international participation across its portfolio of events, DWTC contributed an incremental 1,066,865 global visitors to Dubai's business tourism figures. The primary international source markets for visitors included: Saudi Arabia, India, United Kingdom, Pakistan, China, Qatar, Oman, Iran, Jordan and Egypt.
DWTC director general His Excellency Helal Saeed Almarri said the entity's future growth would focus on "expanding global commercial opportunities supporting the UAE's strategic imperatives for further economic diversification across core sectors such as ICT, healthcare, food, bio-technology, travel and tourism, retail, and logistics".