DWC reports bumper growth in air traffic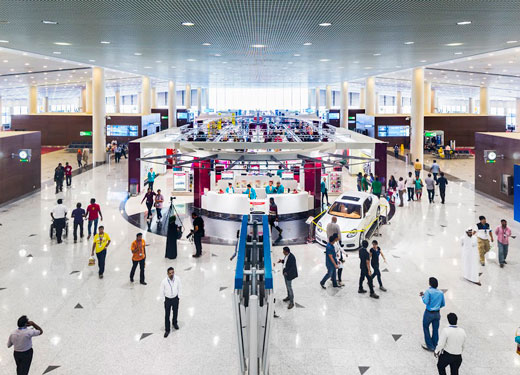 Dubai World Central's gradual emergence as Dubai's main international air hub continued in 2018, with the airport welcoming 900,000 passengers during the year.
The figure came on the back of bumper third-quarter growth of 26.1% and fourth-quarter growth of 3%, according to official figures from airport operator Dubai Airports.
The operator attributed the growth to the launch of new services from scheduled and charter carriers during the second half of the year.
The top regions contributing to growth in traffic during 2018 included CIS (408,747 passengers) which grew by 44.4%, Western Europe (196,355 passengers) surging 107.9%, and Eastern Europe (186,655 passengers), which grew 3.7%. Russia was the top country destination with customer traffic reaching 405,976 followed by Germany (169,307) and Lebanon (55,103 customers).
Moscow was the top destination city in 2018 with 121,049 passengers, followed by Beirut (55,103 passengers), and Katowice (43,906 passengers). 
A total of 29,959 flights took off or landed at DWC during 2018, while total freight volumes reached 987,986 tonnes (+1.6%).
Dubai Airports predicts a strong year of growth for the airport in 2019, starting in the second quarter, when the Southern Runway Refurbishment project will commence at Dubai International (DXB).
The closure of DXB's runway from April 16 to May 30 will reduce the airport's capacity, "making DWC an attractive alternate to absorb affected scheduled, charter, cargo and general aviation operations", Dubai Airports said in a statement.
"The 45-day period will be a great opportunity for the emerging airport to showcase its newly expanded facilities that can now accommodate up to 26.5 million passengers annually," it added.
DWC is currently served by 10 passenger airlines which operate an average of 21 weekly flights to seven international destinations.