DWC reports 26% increase in passenger traffic in Q3, '18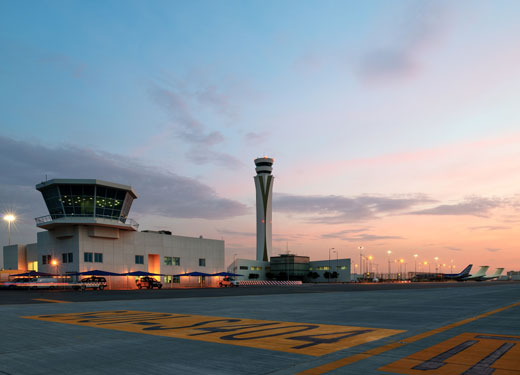 Dubai World Central, Dubai's second international airport, has continued its remarkable growth trajectory in the third quarter of 2018, with total passenger traffic surging more than 26% compared to the same period in 2017.
DWC welcomed 119,000 passengers during the period bringing the total number for 2018 to 637,176.
The airport's top two passenger source markets were Western Europe (40,349 passengers) and Eastern Europe (38,740). Top destination cities were Beirut (20,566 passengers), Amman (16,216), and Katowice (10,247) respectively.
Revealing the Q3 data, operator Dubai Airports said it was confident the fourth quarter of 2018 would deliver another strong performance to close out the year.
"The outlook for passenger traffic at DWC in Q4 is positive thanks to the seasonal rush of tourists typically seen during the winter months, as well as the launch of new services from scheduled and charter carriers. Also contributing to the positive outlook is the recent launch of daily scheduled flights to Moscow by Aeroflot while Pegas Fly (Ikar Airlines) commenced charter services from multiple destinations in Russia," it said. 
Following the launch of flights by Aeroflot and Pegas Fly, the number of international passenger airlines serving DWC has increased to 10.
Russia has proven Dubai's fastest-growing tourism source market in 2018, with arrivals in the period spanning January to August totalling 433,000, up 65% from the 263,000 during the same period in 2017.
By comparison, the second fastest-growing source market during the firs eight months of 2018 was Nigeria, which posted 30% growth during the same period, albeit from a smaller base of 83,000 visitors a year prior.
Dubai is expected to benefit further from the significant uptick in the number of Russian tourists predicted to travel to the GCC over the next five years.
According to a recent report published by Colliers International, their number is expected to rise 125% from 933,000 in 2018 to 2.1 million in 2023, generating an additional 2.9 million hotel room nights during this period.