Duty free sales 'to reach AED 6.6bn in 2013'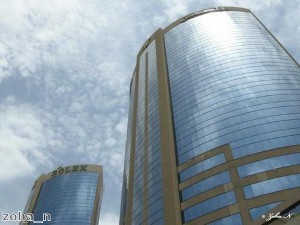 Dubai Duty Free (DDF) is expecting sales to reach AED 6.6 billion (£1.1 billion) by the end of 2013.
This prediction comes as it reports a year-on-year growth of 11 per cent for the first ten months of the year, with the total figure reaching close to AED 5.23 billion already.
The continued success marks the consistent nature of the emirate's tourism and international appeal - last month it reported a similar upturn of 12 per cent. Whether for holidays or business, the large crowds bring plenty of revenue into the city, which potential investors might want to capitalise on.
Perfumes was the biggest selling area for the ten-month period, with sales of AED 835 million, followed by gold (AED 503 million).
DDF also reported notable improvement in other areas, with confectionary growing by 12 per cent to AED 424 million, watches and clocks up 15 per cent to AED 356 million and cosmetics up 18 per cent with AED 352 million.
Executive vice chairman of DDF Colm McLoughlin said: '2013 is shaping up to be a fantastic year as we have seen an increase in consumer spending across all categories. We are looking forward to a busy few weeks ahead and closing the year with record sales.'
Earlier this week, the organisation was named the Most Admired Middle East Retailer of the Year at the Images RetailME awards.
DDF opened in 1983 and will celebrate its 30th anniversary on December 20th, which it claims will be a memorable occasion for passengers travelling through as it offers discounts of up to 25 per cent for a 24-hour period.
Of its three terminals, it reports Terminal 2 had the biggest increases of 22 per cent, followed by Terminal 3 at 16 per cent and Terminal 1 at 16 per cent, while departure figures were up 11 per cent.
In 2012, DDF achieved an annual turnover of AED 5.9 billion.