Dubai's World Trade Centre set for 15,500 sq m expansion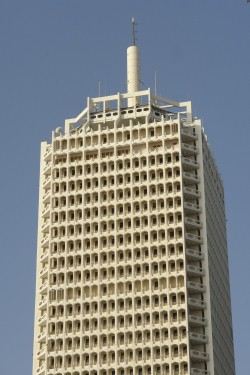 Dubai's World Trade Centre (DWTC) has announced plans to expand by 15,000 sq m, taking the venue's total capacity to more than 122,000 sq m.
The DWTC, which is already the Middle East's largest venue for meetings, incentives, conference and exhibitions (MICE), is responding to increased demand and the project is expected to cater to the next five year's portfolio of growth.
Furthermore, the expansion will support the forecast increase in Dubai's business tourism traffic.
The new structure will sit adjacent to the existing Zabeel Hall complex and will contain three halls, named Zabeel 4, 5 and 6. The space is due to become operational in the first quarter of 2016.
According to the DWTC, the expansion will supported the improved diversity within the venue's offering and will allow it to hold more events concurrently, which it believes are key pillars to fostering future business tourism growth and an important element of Dubai's target of attracting 20 million international visitors by 2020.
When making the official announcement, Helal Saeed Almarri, chief executive officer of the DWTC, said that Dubai is already recognised as a leading events destination, so expanding the venue allows the emirate to cement its position at the top if the international MICE tourism area.
He added: "At DWTC, we have witnessed strong year-on-year growth, an increase in quality visitor footfall, and rise in space demand from top-tier exhibitors across all major trade-shows and the strategic sectors within our calendar.
"This consistency in performance in the context of a very sluggish global economy has had an extremely positive impact, fuelling increase in the Emirate's share of the international MICE market."
Mr Almarri believes that Dubai's location and connectivity to other parts of the globe are a "strategic lever" that allows industries to access almost two billion people in some the world's fastest growing markets - all of which can be done within a four-hour flight radius.
The three new halls, which will be constructed specifically to cater for both exhibitions and conferences, will contain four meeting rooms, house their own VIP majlis spaces and organiser offices, while also having access to a dedicated set of services and amenities, such as medical care and food and beverage outlets.