Dubai's Tourism Vision 2020 'on track for success'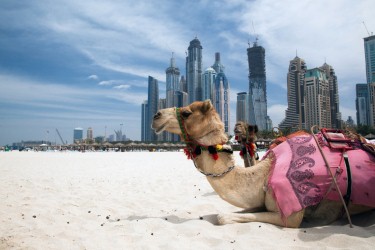 Figures from the Department of Tourism and Commerce Marketing (DTCM) suggest that Dubai's Tourism Vision 2020 is on track for success.
In 2014, 11.63 million people stayed in the emirate's hotels, marking a 5.6 per cent increase from the 11.01 million that stayed in 2013.
The data indicates that if this momentum continues at a sustainable pace then Dubai will achieve its goal of attracting 20 million visitors by 2020.
Since the strategy was publicly announced in 2013, the DTCM has ramped up its efforts to entice people from across the world. These include hosting events for members of the tourism industry so they can advertise all Dubai has to offer, holding events and conferences to attract business visitors, and launching social media campaigns.
The data from the DTCM, released on March 3rd, reveals that the top ten source markets for Dubai's hotels remained pretty much the same as 2013 in 2014, with only slight shifts in positioning being recorded.
It will come as no surprise that Saudi Arabia continues to top the leaderboard, while India, the UK, the US, Oman, China, Kuwait, Russia and Germany make up the rest of the top ten for 2014.
The DTCM is hoping that 2015 will be another successful year in terms of visitor growth and has hit the ground running, hosting a mega familiarisation trip for over 100 influential members of Europe's tourism market in February and growing the #MyDubai social media campaign, which shows visitors a different side of the emirate.
There are also projects that have either been started or are in the pipeline to strengthen Dubai's infrastructure and make certain areas even more attractive to potential visitors, such as the refurbishment works set to happen at Dubai Creek ahead of its bid to become a historical site.
Hussain Lootah, the municipality's director-general, commented: "A survey done by the tourism department indicates that tourists and visitors wish to visit such areas.
"So we should highlight that this area is our past, our history, and show the existing heritage, life, trade and culture here. When we conducted such surveys and analysis, we found there was a need for this."
Photo credit: Thinkstock/Cherkas