Dubai's taxi fleet introduces more hybrid cars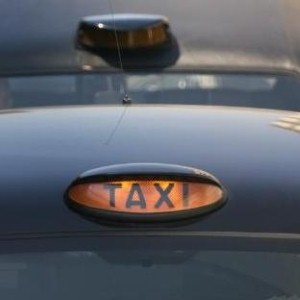 Dubai's Cars taxi company has announced the addition of 28 hybrid vehicles to its fleet.
The environmentally-friendly modes of transport will join the 20 cabs that were launched by the emirate's Roads and Transport Authority's (RTA) Dubai Taxi Corporation. It is expected the cars will save a total of 200 tonnes of fuel emissions.
In making the announcement, Cars has become the first private taxi firm in Dubai to operate hybrid vehicles. It plans to further increase its fleet by the end of the year, with the addition of another 22 cabs. Additionally, it expected to introduce 300 eco-friendly cars to its fleet in the next year.
The hybrid cars are able to operate on battery-powered electricity up to a speed of 40km/hr, switching to conventional fuels if the car travels faster than this point. It is anticipated adopting the new technology could save AED 12,662 (£2,065) per taxi, per year. Additionally, they consume 33 per cent less fuel than their more-traditional counterparts, reducing emissions by a further 33 per cent.
Abdullah Sultan Al Sabbagh, executive director at Cars Taxi Group, commented it was committed to utilising the latest technologies to improve efficiency and protect the environment. He advised the company was working in conjunction with firms such as Toyota to develop new initiatives.
Al Sabbagh added: 'We are working to view the availability of technologies that will help improve operational efficiency as well as environmental benefits and we are looking at the plug-in electric taxis, as well as compressed natural gas (CNG) as an option.'
He urged authorities to do more to make CNG more readily-available across the country so that taxi fleets could be further enhanced. The company stated it already operated these vehicles in Abu Dhabi and would look to expanding the technology into other emirates.
Cars claimed it planned to replace all of its 7,000-strong fleet with the hybrid vehicles in the next few years. The company also operates services in the Far East and India.