Dubai's smart taxis updated for better user experience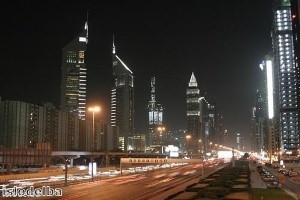 The latest version of Dubai's smart taxis are set to hit the roads armed with new features to improve the motoring experience for users.
Some 300 cars were added to the fleet back in November and these vehicles can be called using a phone application system which works out where the nearest one to a person's location is. Improvements have been made to the system, with smart lights and new info displays added.
So far 500 taxis have been altered, although the plan is to update the entire fleet over the course of the year, Emirates 24/7 reports.
Announcing the move, director of customer service at the Road and Transport Authority Ahmed Mahboob said it will help potential passengers ascertain whether a taxi is booked, available, occupied or out of service.
'Previously, it was not possible for customers to see the status of a taxi. Although a taxi might be on its way to a customer, a person on the street might feel that the taxi passed him without a reason. We received many complaints about taxis not stopping when flagged down,' he added.
Meanwhile, the new info displays are an attempt to personalise the whole experience, as they will allow people in the back seat to check their flight times, look at hotel reservations or catch up on the latest news.
Smart payment is also planned, which means both credit cards and near field communication will be usable in the fleet. This makes it easier for people, especially business travellers, to settle fares, as they do not need to worry about carrying spare cash.
It is the latest example of Dubai seeking to make improvements in every facet of everyday life, which will also have knock-on effects for the tourism sector. By the end of 2014, all 3,800 taxis in Dubai will carry the full range of features.