Dubai's skies set to get busier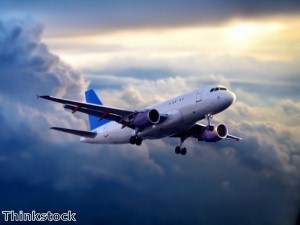 The number of planes flying into Dubai is set to increase significantly over the next seven years.
This is according to new statistics from the Dubai Civil Aviation Authority (DCAA), which forecast the number of aircraft movements at Dubai International Airport and Dubai World Central (DWC) will reach 665,000 by 2020.
At present, the figure stands at 375,000 and this growth would represent a staggering increase of around 77 per cent.
Mohammed Ahli, DCAA director general, welcomed the news. 'Dubai International Airport and DWC are on a curve of exponential growth that will see a massive surge in aircraft movement in already-crowded skies,' he commented.
This growth is already in evidence, as the number of aircraft movements in Dubai increased by 7.4 per cent in the first half of 2013, compared to the year before.
Some 65 million passengers are expected to travel via Dubai International Airport and this is further evidence of the rising popularity of the city among international travellers. The aviation facility has already seen 32.6 million people pass through its doors this year.
In a bid to expand the airport further, the DCAA said it wants to introduce 20 new destinations this year, growing to 22 and 24 in 2014 and 2015 respectively. It is hoped this will help the transport hub overtake London Heathrow and become the world's leading airport in terms of passenger numbers.
The DCAA's figures coincide with recent statistics from the UAE General Civil Aviation Authority, which found the number of people flying in and out of the nation increased by 2.9 per cent in July, compared to the same month last year.
Close to half of the flights coming into the nation went to Dubai, while Abu Dhabi was the city that attracted the second highest level of air traffic. There was also an increase in the number of planes flying out of northern emirate Ras al Khaimah.