Dubai's 'seamless' tourist processing hailed as a success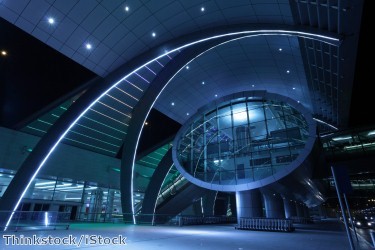 Dubai has proved itself as a real powerhouse for tourism in the current market in the last few months, as it dealt with a large increase in the number of people who are coming to visit the emirate with 'seamless' precision.
This was highlighted in particular during the festival of Eid Al Fitr, when the rush of tourists to Dubai were greeted with flowers and a card to thank them for visiting the emirate at an important time on the Muslim calendar. Even with this personal touch, the ability of tourism officials to process arrivals quickly was hailed as very quick and efficient. 
"All entry points into the country and the city were very well prepared to deal with the tourist rush during Eid," Major General Mohammad Ahmad Al Merri, Director-General of the General Directorate of Residency and Foreigners Affairs (GDRFA), said. 
"The department has developed procedures so that all processes are as succinct and quick as possible."
Al Merri was at Dubai Airport during the first day of Eid Al Fitr and spoke highly of a new generation of arrival gates that are due to be installed at the airport soon, making it far easier to process arrivals quickly. 
"The UAE is a major tourist destination," Al Merri said. "As such we have developed our services to make sure all travelling procedures are seamless and expedited. The key to providing an efficient service is to work together as a single team and correspond with other departments."
Dealing seamlessly with tourists and processing them efficiently during what is a very busy time of the year is important for somewhere like Dubai. According to the GDRFA, this year, Eid Al Fitr saw some 700,000 people passing through Dubai's land, sea, and air ports.