Dubai's RTA to develop 200 new apps for its services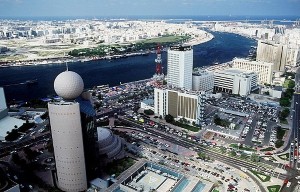 Dubai's Roads and Transport Authority (RTA) has announced it is to develop around 200 new apps for its services.
The scheme is in response to the Smart Government initiative, outlined by the vice-president and prime minister of the UAE, Sheikh Mohammed Bin Rashid Al Maktoum. This called for all state facilities to be offered on mobile phones by 2015.
Currently, the authority has 32 services in this format and plans on completing the rest of its transformation project in five phases, leading up to completion in May next year. This is following the recent addition of nine new apps, including ones to apply for driving licenses, parking permit approvals and information about the latest tenders.
The initiative will be carried out in conjunction with local and international universities. Around 50 or 60 young people will be working on the project, providing assistance in designing and testing the new applications. Input will also be sought from international experts.
Once the programme is live, the authority stated it would have a few different apps running concurrently. Ahmad Hashem Behroozian, chief executive officer at the licensing agency, explained: 'RTA has a huge chunk of services, probably the most services by a single government department, and getting all those on a single application is not possible. We will have multiple apps offering different services.'
He added the new initiative would also be available to those who did not own smart devices, suggesting they would be able to use the facilities via SMS. He estimated around 50 per cent of the population were still using the old-style phones.
More and more new applications will be added over the coming months, including those used for driving licence renewals, vehicle registration and services enabling users to pay fines. Meanwhile, Mr Behroozian outlined plans for each app to have a unified style, meaning they could be easily recognisable and avoid the possibility of copycat sites springing up.
The Smart City initiative is built on six key pillars, focusing on areas such as transport, lifestyle, the environment and the economy.