Dubai's RTA extends NoI scheme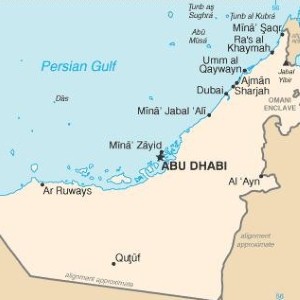 Dubai's Road Transport Authority (RTA) has confirmed that travellers on buses to neighbouring emirate Sharjah will now be able to use their NoI card.
The smart cards were introduced in order to make it easier for commuters to pay for their fares on RTA-operated public transport.
At the moment, the technology covers the Dubai Metro network, city buses, water buses and parking meters throughout the sheikhdom.
The RTA hopes that by extending the system to services that take people to other parts of the UAE, more residents and tourists will consider using public transport.
Mohammad Al Ali, director of buses at RTA's Public Transport Agency, explained the thinking behind this latest development.
'It is part of RTA's efforts to unify the payment system which will cover all modes of transport. It is more convenient for people to use payment mode for all means of transport rather than struggling to keep change and waiting in queues to pay the fare,' he remarked.
The NoI card contains a tamper-proof chip and antenna and uses radio waves to wirelessly calculate fares. It has proven to be particularly popular among students, senior citizens and disabled people, who all receive certain discounts.
Mr Al Ali told Gulf News that work is now underway to roll the system out on buses to Abu Dhabi, Fujairah and Ajman.
'Testing is [ongoing] for other routes and Nol will be launched on all intercity routes in the near future,' he was quoted as saying.
This is just the latest example of the RTA's quest to make Dubai's public transport as accessible and affordable as possible.
New Metro lines have been proposed, linking various popular parts of the city with densely populated residential areas on the outskirts of town and plans are also in place to introduce more marine transport options.
The Dubai Maritime City Authority has joined forces with the RTA to launch 14 new water bus routes, as the demand for water-based transport has soared.
Indeed, figures showed that more than 13 million people utilised the emirate's coastline transport offerings throughout 2012 and this number is expected to rise in the future.