Dubai's retail sector continues to thrive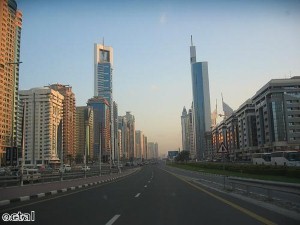 Retail and food and beverage (F&B) developers are snapping up prime Dubai property spots as the city's retail sector booms.
The hub of this new wave of development is the Jumeirah and Al Wasl roads, where a heady mix of bespoke retail, local fashion and essential services outlets are burgeoning.
Property experts say retail and F&B promoters are heading to the area in droves, attracted by its mid-to high-net-worth demographic, driving demand and pushing up rental prices in the process.
The development marks a shift from the retail strategies of the past, where developers typically sought-out sites in shopping malls, rather than on Dubai's streets.
It follows the launch of an ambitious scheme from the Dubai government to turn the UAE city into a global fashion capital.
Speaking to Gulf News, James McNally, commercial surveyor at property firm Cluttons, explained that rental rates in Jumeirah and Al Wasl have been rising due to a lack of available space and an increase in demand in what has become an 'extremely competitive' market.
'The location continues to attract retailers keen to be located close to a mid-to high-net-worth demographic,' he said.
'Together with its locational qualities, we foresee that it will be an attractive location for a wide range of retailers.'
It is likely that developers are also attracted to street sites because current rates at these locations are more attractive than in destination malls.
A street retail location can command rentals of around AED 2,500 (£440) a square metre - expensive, but some way below the AED 4,500 per square metre a retailer would pay for premium space at a mall.
Matthew Green from the consultancy CB Richard Ellis said street sites are allowing unestablished and start-up providers to get a foothold in Dubai's retail mix.
'From their perspective, a street-side location nearest to their target audience is a coveted spot to be in,' he told Gulf News.
Earlier this month, the General Secretariat of the Executive Council of Dubai signed a deal with Dubai Technology and Media Free Zone Authority to create and develop Dubai Fashion 2020, a strategic plan will support Dubai's fashion industry as part of an effort to turn the city into a 'genuine hub' for the fashion and design industries.