Dubai's retail market 'continues upward trend'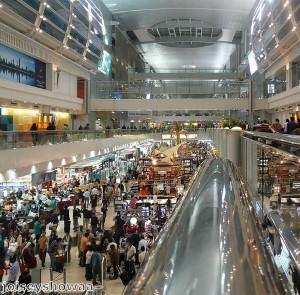 The retail market in Dubai experienced another strong period of growth at the beginning of this year.
New figures released by property consultancy firm JLL revealed the sector enjoyed rental growth in both primary and secondary malls during the first quarter of 2014. Street shops were also proven to be popular, witnessing a number of new launches.
According to the study, Dubai Mall maintained its position as the prime destination for retail, as it welcomed 75 million guests last year. This is an increase of 15 per cent against results achieved in 2012 and a jump of 39 per cent when compared to 2011. It is anticipated that plans to expand the centre by a further 93,000 sq m will further cement its status as the market leader.
Sales figures for the emirate's retail sector were estimated to be AED 8.7 billion (£1.4 billion) in 2013. The report estimated this would rise at a compound annual growth rate of six per cent over the next six years, to reach AED 14 billion by 2020. With this spend, the study claimed, the industry would maintain its current position as one of the fastest-growing real estate markets in Dubai.
In terms of construction, the first three months of 2014 has already seen the completion of the Beach on Jumeirah Beach Residence. This has increased the emirate's retail stock to 2.9 million sq m. An additional 31,000 sq m of space is also expected to be introduced onto the market over the coming months. Meanwhile, community and neighbourhood centres will also continue to be developed, including the Jumeirah Park Community Centre and the Discovery Gardens Retail Centre.
Around 496,000 sq m of new space is expected to come onto the market over the next three years, with new developments taking place at the Dragon Mart in Jumeirah and the expansion of the Ibn Battuta Mall. These are both anticipated to be completed at some point in 2015.
The report showed although the retail market continued to be dominated by mega-malls, there will be a growing trend to cater for the expanding number of niche communities that have been created in Dubai. It suggested that over the coming three years, an extra 38,000 sq m of community space will be constructed, including the International City Community Centre.