Dubai's reputation as business hub to 'be strengthened by new plan'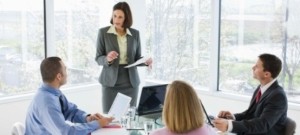 The recently unveiled Dubai Plan 2021 will bolster the emirate's reputation as a business hub and transform it into a smart city, according to an official spokesperson.
Abdulla Al Shaibani, secretary-general of Dubai Executive Council, believes that the six themes of the scheme - which cover people, society, the experience, the place, the economy and the government - attach importance to firms galvanising public and private sector support from various industries, including trade, logistics, tourism and finance, to achieve growth.
He made his comments to a group of businessmen and representatives from the private sector during the Dubai Chamber of Commerce and Industry meeting earlier this month, during which he also shed light on the aims and objects of the plan and how it could benefit industry.
Mr Al Shaibani called upon the private sector to play an active role in the implementation of the scheme by transforming Dubai into a pivotal business hub in the global economy.
The secretary-general drew attention to the fact that the emirate offers an open-door policy, world-class logistics facilities and financial services, while also supporting the government's vision of attracting more foreign direct investment.
He also stressed that the government is working hard to transform the emirate into one of the most popular places in the world to live, work and visit. It is also keen to drive sustainable economic growth, become the globe's most business-friendly city and investment destination.
The government is eager to promote economic diversification, which Mr Al Shaibani explained is important for Dubai's pivotal business hub status, and will continue to promote this idea while strengthening the role of the emirate's free zones in attracting foreign and local investments.
Hamad Buamim, president and chief executive of Dubai Chamber, added: "Both smart technology and innovation are central pillars of Dubai Plan 2021 and will have a huge impact driving Dubai's economy forward.
"The Chamber, as the representative of the business community, has the largest role to play in the plan's final theme of promoting the status of the emirate as a pivotal hub in the global economy, as the theme aims to make Dubai a diversified economy that enjoys sustainable economic growth and is resilient to disruptive shocks."