Dubai's reputation as business hub 'continues to grow'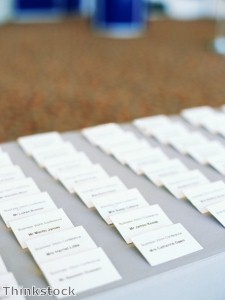 January has already been a busy month for Dubai's meetings, incentives, conferences and exhibitions (MICE) tourism sector, as the emirate's reputation as a global hub for business continues to grow.
Between the 10th and 13th of this month, Dubai International Convention played host to the Middle East exhibition, the Tube Arabia Show, and the Arabia Essen Welding and Cutting display - all of which highlighted the key strengths of specific industries and the challenges they will face in 2015, Trade Arabia reports.
The events were arranged by Dubai-based Al Fajer Information and Services and leading international German exhibition organisers Messe Dusseldorf and Messe Essen.
Metal Middle East - the only specialised event of its kind in the area - served as a platform for companies wishing to tap into the region's market, according to Satish Khanna, general manager of Al Fajer Information and Services.
He said: 'Consumption of steel in the GCC has been underpinned by significant investments in the construction sectors of the UAE, Saudi Arabia and Qatar. Estimates show that GCC's awarded projects jumped to $1.35 trillion (£894 billion) by the end of 2013.'
Daniel Ryfisch, project manager at Messe Dusseldorf, added that the UAE is perceived to be one of the most important trade hubs between Europe, Asia and Africa and is a highly attractive market for business and investors alike.
Currently, major efforts are being undertaken by the Gulf region to improve its transport infrastructure, which will lead to further growth in the steel industry, he added.
'Against the background of the Dubai Expo 2020, the projects in the areas of local transport and air traffic are assuming added significance,' Mr Ryfisch continued.
The MICE tourism industry in Dubai and the wider UAE is set for rapid expansion in the coming years, according to Simon Mellor, president of dmg events for the Middle East and Asia. There is also potential for the sector to make an even stronger contribution to the region's economy.
He added that the MICE tourism market has generated a total of $653 million every year since 2000 and is fundamental to the UAE's overall economic development, particularly in the hospitality industry, as such visitors combine participation in business events with leisure.