Dubai's real estate market performs well in Q2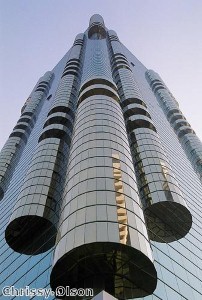 Dubai's property market continued to gather momentum in the second quarter of 2013.
According to Jones Lang LaSalle's (JLL's) Dubai Real Estate Market Overview - Q2 2013, the demand for buildings in more exclusive parts of the emirate was sky high throughout the three-month period.
The residential and hospitality sectors have been performing incredibly well over the past few years and more investors are now starting to turn their attention towards the commercial market too.
Indeed, the JLL study suggested nearly 312,000 square metres of office space was delivered in the first half of 2013 - more than twice the amount being built in the corresponding period of 2012.
At the moment, there is around 7.2 million square metres of commercial plots available across the city and a further 1.4 million square metres of space is expected to enter the market by 2015.
Despite the significant increase in stock, rents are predicted to rise as the demand for state-of-the-art facilities is soaring.
The JLL report stated: 'The real estate investment market remains active with increased volumes of commercial and residential transactions as investment sentiment in Dubai continues to improve.'
In a previous piece of research, JLL revealed that all sectors of Dubai's real estate market staged a recovery in the first quarter of 2013 - the first time this had happened since 2008.
Unsurprisingly, the best performing developments were based in the more upmarket areas of the emirate, which seems to be a long-term trend.
The vast majority of property transactions are now being settled with cash. CBRE's head of research for the UAE Matthew Green recently told the National that as many as 80 per cent of deals are completed in this way, as the demand for mortgages dips.
It is encouraging to see so many high-net-worth individuals from all over the world pumping money into Dubai's property sector and with so many residential and commercial projects in the pipeline, it is highly likely that more investors will turn their attention to the sheikhdom in the years ahead.