Dubai's real estate market 'boosted by foreign deals'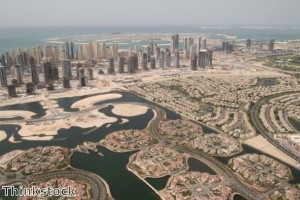 Foreign nationals are driving Dubai's real estate market.
Figures released by Dubai Land Department (DLD) show that transactions in 2013 exceeded AED 114 billion (£8.7 billion), with people from 162 countries getting onto the Dubai property ladder.
Indian nationals made the most purchases, followed by British and Pakistani passport holders. Foreign ownership accounted for around 50 per cent of all deals completed over the course of the 12-month period.
Sultan Butti Bin Mejren, director-general of DLD, said: 'Investors from around the world are finding that Dubai is offering a particularly attractive climate to undertake property business.'
The real estate market is faring well at the moment, as annual statistics released by Dubizzle show property values rose by as much as 50 per cent in some part of the emirate, which demonstrates how good an investment opportunity it is.
According to DLD, citizens of Gulf Cooperation Council states accounted for 7,548 investors in 2013, totalling AED 33 billion. However, AED 24 billion of this came from people in the emirate.
Some 16 Arab nations were also involved in property transactions during 2013, with citizens from Lebanon, Egypt, Syria, Iraq and Yemen among those tying up deals.
Speaking to Gulf News, Robin Grey, country manager at Chesterton International, said institutional investors will be keeping a close eye on developments in Dubai.
'Funds and large investors from Asia typically sit on huge cash surpluses scouting for investment propositions. They are looking at commercial buildings, retail space and hotels as key assets since they directly stand to benefit from the Expo 2020,' he added.
Over the course of the next six years a number of infrastructure projects will be undertaken to prepare the location for Expo 2020, and the hosting of the six-month fair is expected to add $23 billion (£14 billion) to the economy and create thousands of jobs.