Dubai's property market and investment prospects remain strong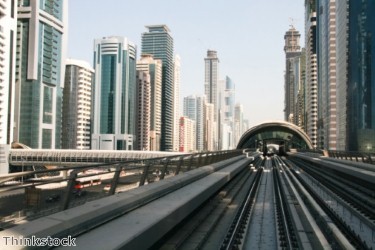 The Dubai property market has proved itself as a strong place for potential investors to turn their attention, according to the latest report. Jumeirah Group chief executive officer Gerald Lawless said that the city's economy is currently in good health. 
For both hotels and the residential market, property investors are currently enjoying some very strong returns thanks to the demand that Dubai experiences both from newcomers who want to live in the emirate, and a growing number of tourists from around the world. 
Mr Lawless went on to say that the fact Dubai has brought in rules to control investment such as transfer tax and the fact a lot of companies have banned flipping, means that Dubai's property sector is future-proofed, even if other nations were to experience a fall. 
"Dubai has really been established as the regional commercial centre," he said. "We have 50,000 square metres of office space in the Emirates Towers and it's full. More and more organisations and companies are using Dubai as a regional base. 
"That's driven first of all by the fact that Emirates Airlines flies you to virtually anywhere non-stop. At the same time, we have fabulous hotels at all levels. As well as that you have a world-class infrastructure. People are coming here and they are not leaving."
Mr Lawless also went on to say that the way the tourism sector has grown in the last few years has been showing investors the real potential in Dubai. This year, room capacity is already well ahead of what we have seen in previous years in hotels, and there are still some of the busier times of the year to come.