Dubai's property boom 'will be smarter this time'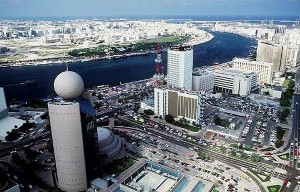 Dubai's property market is much smarter this time around and will avoid another bubble.
This is the view of Alan Robertson, chief executive officer of consultancy JLL Mena. Speaking in an interview with the National, he claimed both developers and the government would do everything they could to make sure growth was sustainable.
Although he stated there was some danger signs ahead that the property market may turn into a bubble once more, Mr Robertson was confident recent price rises would continue at a much slower pace. His comments came after the cost of housing in Dubai increased by 33 per cent over the last year, while Abu Dhabi experienced a surge of 25 per cent.
Developers were expected to be much smarter this time around, by effectively judging the needs of the market and planning smaller construction projects. Units would also be released in much smaller quantities than before, in what Mr Robertson stated was an end to the ethos of 'if you build it, they will come'.
Meanwhile the government has also played its part in assuring the future of the property market. New legislation on mortgage requirements and the recent doubling of the transfer fee, dubbed the 'anti-flipping' measure, were highlighted as important parts of the fight to keep the industry out of a bubble. Banks were also deemed to be much more cautious when lending, especially to speculative projects.
In addition, Mr Robertson stated Dubai's property sector was witnessing a better balance between buyers and sellers. He said: 'There is still a lot of supply coming through. Many projects that were incomplete or un-let because of the crisis are coming back on to the market now.'
Areas such as Business Bay were flagged as being good places to purchase property. Mr Robertson claimed this location in particular would see great things ahead, being that it is virtually an extension of Dubai's Downtown. Furthermore, its new canal project should see much more investment come into the region.
He also stated although the benefits of Expo 2020 were as yet unquantifiable, the area around the site could become an 'aerotropolis'. This would enable the emirate to make plans for the long term, which will be built around a short-term event.