Dubai's parks are helping to boost tourism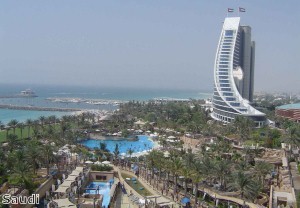 While Dubai is best known for its towering skyscrapers and warm climate, the emirate is also home to a number of attractive green spaces, which help to attract tourists from across the world.
For example, Safa Park is located in the heart of the city and contains huge lakes, hills, a forest and a huge variety of wild birds. There is also Mamzar Beach Park. Situated on the coast, this site offers everything from sandy beaches and swimming pools to cafes and small shops.
Other popular parks include Al Barsha Park, which features a large pond a wide range of sports facilities, and Mushrif Park, which even has its own small zoo.
The impact of Dubai's parks on tourism are clear from figures relating to the Eid holiday at July. Statistics from Dubai Municipality show some 295,000 visited the attractions during the first three days of the celebrations.
Mohammad Al Fardan, head of parks section at the municipality, commented: 'The increased number of visitors to the parks in Dubai, especially during festival seasons, indicates the growth of tourism and advanced facilities in the city of Dubai.'
He added that people of more than 150 nationalities visited Dubai's parks during the Eid holiday, a clear demonstration of the emirate's international appeal.
Of the 295,000 visitors, 180,000 went to six main parks - Zabeel, Mamzar, Safa, Khawaneej, Mushrif and Creek.
'Most of them prefer Dubai as their loved place to spend time with their friends and families during festive seasons as it is considered one of the safest, cleanest and most beautiful cities in the world,' Mr Al Fardan added.
The Eid holiday was a huge boost for Dubai's tourism sector as a whole. Reports suggested hotel occupancy rates were as high as 90 per cent during the celebration, while research from Al-Riyadh Daily found 35 per cent of hotel guests in the emirate were from Saudi Arabia in this period.