Dubai's office sector 'maintaining strong momentum'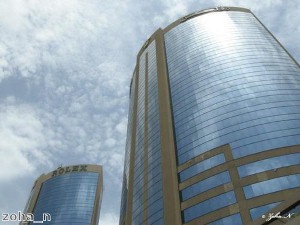 Dubai's office market continued its strong momentum during the first quarter of this year.
Property consultancy firm JLL has released its latest study, which showed the sector witnessed an increase in overall occupancy rates and prices between January to March 2014. It stated demand was still focused on good quality space, which could push up rental prices over the coming months.
The study found the cost of renting office space remained relatively unchanged in Q1 2014. This is due to the fact landlords wanted to remain competitive by keeping charges on a level playing field. Prices did however increase slightly in some prime buildings.
In terms of demand, the majority of deals taking place during the first three months of the year proved to be relatively small-scale. The typical amount of space acquired in these agreements ranged between 400 sq m and 1,000 sq m.
Single ownership buildings continued to be the most popular, while strata projects failed again to prove popular. In addition, some businesses are even considering purchasing built-to-suit office space, as a result of the limited availability of prime locations.
Meanwhile, the study also showed businesses were becoming increasingly concerned about operating sustainably. It witnessed a surge in demand for buildings which have been certified under the Leadership in Energy and Environmental Design scheme. This comes in line with Dubai's aim to be become one of the world's top ten sustainable cities by the time it hosts Expo 2020 in six years time.
The event is also expected to be responsible for the creation of 277,000 new jobs, which will in turn lead to more multinational and start-up companies establishing offices in the emirate. This is expected to further boost the industry over the coming years.
Perhaps not surprisingly, the study named the area around the Expo site as the key beneficiary of this increased level of demand. The attraction of this location will be further enhanced by infrastructure improvements at facilities such as Al Maktoum International Airport and Jebel Ali Free Zone.