Dubai's landmarks to switch off for Earth Hour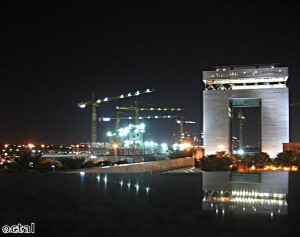 Lights on Dubai's major landmarks will be switched off in support of Earth Hour.
The Burj Khalifa and government buildings will be plunged into darkness for 60 minutes from 20:30 local time on March 29th to show their commitment to the global environmental initiative. This is following the announcement the emirate's airports would be engaging in their own programme of switching off all unnecessary lighting.
Since March 6th, both Dubai International and World Central transport hubs have been cutting off the power for an hour every night. Management stressed the scheme would not have any effect on essential facilities or cause delays to services.
Residents will also be able to take part in the initiative, by both turning off lights at home and by attending a special ceremony which is due to take place between 17:00 and 22:00. In addition, an Earth Hour walk will happen at 20:30 to coincide with the start of the global event.
Dubai became the first Arab nation to take part in the initiative back in 2008. Its electric and water authority, which organises its campaign, claimed it achieved a reduction of 200,000 KW of electricity and 120,000 kg of carbon dioxide emissions last year alone. In 2014, the organisation hopes to see savings of 220,000 KW.
The event, which started as a humble small-time project, has now transformed into global movement. Around 7,001 cities and towns are expected to take part this year.
Ida Tillisch, director-general Emirates Wildlife Society, commented: 'Starting from a single city initiative in Sydney, Australia, Earth Hour is one of the largest environmental movements on the planet, sprouting to reach more than 152 countries.'
She claimed residents should pay more attention to their energy usage, not just for 60 minutes, but for life. By doing this, she said, they could help ensure the longevity of the planet.
Dubai's initiative is under the patronage of the emirate's crown prince and chairman of the Dubai Executive Council, Sheikh Hamdan bin Mohammed bin Rashid Al Maktoum.