Dubai's Internet City and Outsource Zone experiencing further growth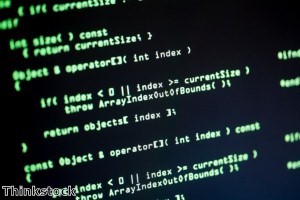 Dubai's Internet City (DIC) and Outsource Zone (DOZ) projects experienced further growth last year.
Emirates 24/7 reports the ICT developments announced the arrival of 181 new companies during the last 12 months, signalling the computing industry within the emirate is still thriving. Indeed, global market intelligence firm IDC stated spending in the sector would increase by five per cent to more than $15 billion (£9 billion) over the coming year.
In total, 1,600 business partners are now in residence at the two sites. These represent around 60 per cent of the Fortune 500 companies in the software, hardware, internet services and information technology companies category. Firms present at the locations include Microsoft, Facebook, Oracle and Dell. Meanwhile, other companies such as Hewlett Packard and IBM expanded their operations at the DIC site last year.
On top of this, the Internet City project encouraged the creation of new technology firms by launching its 'in5' scheme in May 2013. The initiative, which has Sheikh Majid bin Mohammed bin Rashid Al Maktoum as its patron, provides vital infrastructure and a dynamic working environment for fledgling operations. It currently supports 33 start-up technology companies and entrepreneurs. Officials stated this is in response to directives issued by Sheikh Mohammed bin Rashid Al Maktoum, who aims to drive entrepreneurship within the technology industry.
Majed Al Suwaidi, managing director of the two developments, commented: 'It has been a strong year for DIC and DOZ, with the welcoming of a large number of new companies into our community, and the expansion of some of our largest existing business partners.'
He also hailed 2013 as being a significant year for Dubai, with the emirate chosen to host the Expo 2020 event and the introduction of its Smart City initiative. Meanwhile, Al Suwaidi claimed the projects would remain committed to encouraging new businesses to flourish throughout the coming year. By doing this, he stated, they would go some way to achieving Dubai's dream of being a world-leader in computer technology.