Dubai's hotel occupancy rate tops 90% in Q4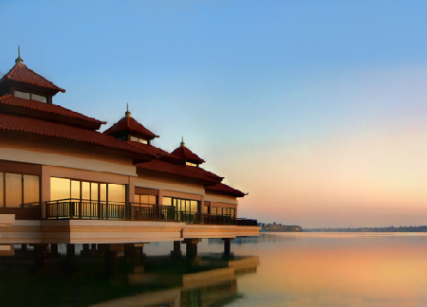 Occupancy rates at Dubai's hotels and hotel apartments have averaged 90 percent or above in Q4, 2015.
Some properties were maxed out at 100 percent occupancy during the three-month period, according to data provided by business news source Aliqtisadi.
The growth is being attributed to several factors including efforts by government institutions to promote Dubai as a global leisure and business destination.
A spike in the number of business events and exhibitions staged in Dubai in Q4 has also boosted occupancies.
The recent National Day celebrations on December 2 saw rates soar to 100 percent at many hotels, a surge driven by local residents staycationing as well as overseas visitors flocking to enjoy events being held the same week, including the Dubai Rugby 7s.
A rush in Eid holiday business contributed to the Q4 occupancy peaks too, with the number of tourists visiting the emirate during the period increasing 10 percent compared to Eid Al Adha in 2014.
Saudi visitors accounted for 40 percent of Dubai's hotel guests during this period.
Year-round, the top visitor source countries include India, the UK, Germany, China and Russia, however, efforts by Dubai's Department of Tourism & Commerce Marketing (DTCM) to tap into new markets has seen increases in arrivals from regions including South America, Eastern Europe, the US and Scandinavia, supported by more flights connecting these destinations with Dubai.
As a result of this market diversification strategy, the DTCM expects total overnight visitor numbers to Dubai to exceed 14 million for the full year.
This compares to 13.2 million in 2014, with annual increases of between seven and nine percent predicted by DTCM director general, Helal Saeed Almarri in the next four years running up to World Expo 2020.
Dubai is targeting 20 million overnights annually by 2020 and anticipates 25 million visitors to the expo during the six-month event.