Dubai's hotel boom continues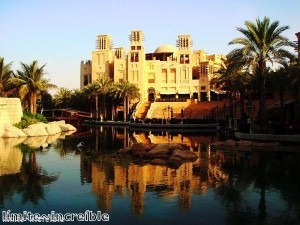 Dubai has one of the largest concentrations of five-star hotels in the world and the emirate's hotel boom is expected to continue.
This is according to the New York Times, which forecasts more luxury destinations will open in the region in the near future.
In a report on the issue, it said occupancy rates in Dubai remained impressive at more than 80 per cent during the first quarter of 2014, despite competition from other cities.
Commenting on this, Chiheb Ben-Mahmoud, executive vice president and head of hotels and hospitality for the Middle East and Africa at JLL, stated: 'Dubai has one of the highest concentrations of five-star hotels of any major city in the world and one of the highest occupancy rates for hotel rooms.'
'Dubai is seen as trendy and dynamic, which is why designer hotels are now in line,' he added.
JLL expects more than 28,000 additional hotel rooms to be added to the emirate over the next two years. It said many of these could be at the highest price point, which is around $1,200 (£710) per night and up to $10,000 for a suite, Gulf News reports.
One trend that is ongoing in the emirate is the development of so-called designer hotels. An example of this is the Armani hotel, which is based in the world's tallest building, the Burj Khalifa. Meanwhile, a Roberto Cavalli-branded hotel is to be developed and the Palazzo Versace hotel will open next year.
'Designer hotels have identified Dubai as an important market as the city strengthens its role as a business and leisure hub,' Mr Ben-Mahmoud stated.
Earlier this month, the National reported on a study from STR Global that found the emirate is home to some of the most profitable hotels in the world. According to the organisation, the gross operating profit per available room in Dubai was $184.35 in 2013.
This means the emirate was ranked third globally, coming in behind just Hong Kong and Paris.