Dubai's healthcare services to grow in readiness for Expo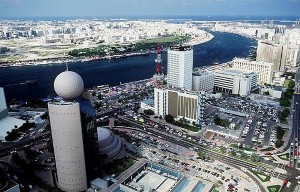 Dubai is one of four candidates left in the race to host the 2020 World Expo and is set to strengthen its bid through a series of significant healthcare improvements.
This is the view of Essa Al Maidoor, director general of the Dubai Health Authority (DHA). Speaking to Emirates 24|7, he said the city's health services are set to undergo rapid expansion in the near future and some projects will be complete by 2020.
Three new hospitals are planned for Dubai between now and 2025 and they will be joined by 40 healthcare centres that will cater for the growing level of demand in the city. There are also plans to develop six specialised facilities at Rashid Hospital focusing on key issues such as cancer and heart problems.
Mr Maidoor told the news provider the number of hospitals in the emirate has already increased from 22 in 2008 to 28 last year, while there has been a 22 per cent growth in hospital beds over the same period.
The number of general practitioners in Dubai has risen by more than a third (35 per cent) and there has been an increase of nearly 2,000 in the level of nurses working in the city.
Mr Maidoor claimed Dubai has 'all the components needed' needed to host the Expo.
'From the point of view of health services, expansion and addition of services is already in the pipeline and is based on the Dubai Health Strategy 2013 to 2025,' he added.
The improvements in healthcare discussed by Mr Maidoor can surely only strengthen the city's case to hold the Expo. It is competing against Sao Paulo, Brazil, İzmir, Turkey and Yekaterinburg, Russia for the right to host the prestigious event.
However, the progression of its healthcare services is positive news for the emirate and its residents regardless of whether its Expo bid is successful and provides further evidence of why Dubai is increasingly popular among property investors.