Dubai's Global Village extended for further 42 days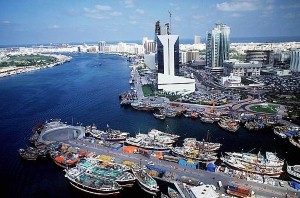 Dubai's Global Village has been extended for a further 42 days.
The event, in its 18th year of operation, will now be running until April 12th. This represents the longest extension in its history. Additionally, the emirate's food festival will also run for longer than planned.
Organisers stated the decision was made following the unprecedented success of this year's celebration and wanted to give even more people the opportunity to experience the event before it closes.
Global Village is a platform to showcase the latest talent the UAE has to offer, giving them the opportunity to present their skills to a wide audience. Because of the extension, street performers and and other individuals will now be given the chance to appear on stage, alongside the headline acts.
Students from local schools have also been encouraged to perform at the event, which organisers setting up an email address for potential participants to register their interest. They will join the likes of Bollywood star Nikhil D'Souza, who is appearing at the food festival.
In addition to the entertainment, visitors will also be able to take advantage of the extension of the event's shopping areas and its Fantasy Island rides. Shoppers will be able to purchase a variety of items, such as spices, nuts and authentic handicrafts from the 30 pavilions dotted around the area.
The Orbis and Level Up shows will also be continuing throughout the event, offering visitors the chance to see a demonstration of complex dance routines and high-class gymnastics skills. These performances will run on the World Culture Stage.
Food lovers can also take advantage of the Global Barbeque Festival on March 7th, as part of the elongated food festival. Incorporating a carnival theme, the event will give people the chance to sample traditional dishes from all over the world.
This year's Global Village has already been running since October 5th and included special events for Eid and Diwali. The event has come a long way since its inception in 1996, when it was situated at a small site by the creek and only consisted of a few little kiosks.