Dubai's GDP grew by 4.4% in 2012, new figures show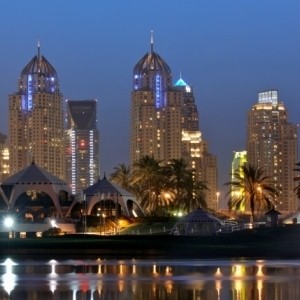 Dubai's gross domestic product (GDP) increased by 4.4 per cent in 2012, new figures have confirmed.
According to the Dubai Statistics Centre, the emirate's economy expanded at its fastest rate since 2007 over the course of the year.
The city fell on hard times during the global financial crisis - with GDP contracting by 2.7 per cent in 2009 - but this latest report highlights just how strongly it has recovered. GDP rose by 3.5 per cent in 2010 and then increased by 3.6 per cent in 2011.
This shows the sheikhdom has been heading in the right direction for a few years now and experts think this trend will continue for the foreseeable future.
Bloomberg reports the cost of servicing its debt declined rapidly in the past 12 months, which is another indication that the government has brought things under control. Borrowing costs also plummeted in 2012, the news provider revealed.
Unsurprisingly, it was the hospitality and tourism sectors that contributed the most towards Dubai's improved performance last year, with restaurants and hotels having a particularly successful 12 months.
More resorts reported increased occupancy levels and this has prompted developers to start erecting new hotels in the most popular parts of the city.
This means the construction industry - which had been badly affected by the global economic collapse - has found its feet again and anybody who has visited Dubai recently will have seen the cranes moving once more.
Businesses throughout the emirate are certainly confident that things are looking up and a study conducted by the Department of Economic Development last month showed that firms are expecting to boost their profits in the second quarter of 2013.
Indeed, as many as 91 per cent of the companies that took part in the survey are predicting bumper revenues during the three-month period.
On hearing the results, director of the department His Excellency Sami Al Qamzi said Dubai's construction, aviation, logistics and property sectors are all flourishing.