Dubai's first gallery marks 25th year anniversary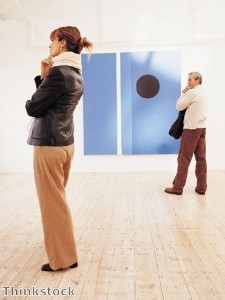 Today, Dubai is a bustling cosmopolitan city complete with all the trappings of a world-class tourist destination and global hub for business. Some say it all began with the Majlis Gallery, which is celebrating its 25th birthday this month.
The gallery, located in the Al Fahidi Historic Neighbourhood, officially opened on November 2nd 1989 and was the first of its kind in the UAE. The property was originally a home for its founder Alison Collins and her family until she began holding formal exhibitions for the public.
According to the British interior designer, her gallery has always been a meeting place for artists and art lovers, and will always be been reflective of Dubai's changing landscape and sociocultural environment.
There is something for everyone at the Majlis, with each of its five rooms housing paintings, sculptures, silverware, ceramics, jewellery, furniture and objets d'art. The courtyard also provides visitors some respite in the sunshine, allowing them to admire its beautiful henna tree.
In celebration of its 25th anniversary, the gallery has organised a special exhibition that features over 150 different pieces of artwork that are 25 cm by 25cm, presented in identical frames and are priced at AED2,500 (£430) each.
Speaking to the Weekend Review, Ms Collins said: "We have moved with the times, without losing our essence and integrity. Because we have been here for so long people tend to think that we are traditionalists. We do have traditional paintings by the top artists, but we also have contemporary and edgy works. We are proud of our past as well as of our role as a key player in the creative future of the UAE."
The success of the Majlis Gallery is testament to the drastic transformation that Dubai has undergone over the last few decades. In the past ten years, its population has doubled, with an estimated 300 new people arriving every day to live in the emirate.
It's regarded as one of the world's must-see holiday destinations and each year the number of visitors reaching Dubai's shores grows, with 11 million tourists travelling to the emirate in 2013. It is also viewed as one of the globe's most important destinations for business, being described by Forbes as an influential region.