Dubai's Expo opportunity will 'showcase tourism offerings'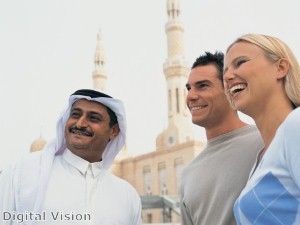 Dubai's will use its World Expo 2020 victory to showcase the emirate's tourism offerings in a bid to boost the number of visitors it attracts every year.
This is according to Helal Saeed Almarri, director-general of Dubai's Department of Tourism and Commerce Marketing (DTCM) and chief executive of the Dubai World Trade Centre - the location of the six-month trade event.
He said that over the next six years, Dubai will continue to diversify the visitor experience and ensure that the opportunity the emirate has secured by winning the rights to host the Expo are 'maximised'.
'Dubai Expo 2020 will accelerate the development of tourism and related sectors, catalyse sustained employment generation and human capital enrichment, and boost Dubai's competitiveness as a global destination for the world traveller,' Mr Almarri continued.
The emirate's strategy is fixed on delivering a compelling tourism offering that appeals to a global market as it is able to continually evolve, according to the director-general, which truly embodies 'the progressive spirit of the city'.
Mr Almarri added: 'This means that we are constantly innovating our tourism offering, building richness of breadth and depth across experiences, and increasing our hotel portfolio to attract and cater to wide variety of segment needs.'
The DTCM has been working closely with Dubai's public and private sector to help drive growth in the tourism industry, in order to achieve its target of doubling the number of visitors attracted to the emirate, from 10 million to 20 million, by 2020.
Every month, more attractions are being opened and events organised, including new theme parks and festivals based on different concepts, such as the upcoming Motor Festival, Legoland and the Vogue Fashion Dubai Experience.
Mr Almarri claims the changes being made will increase visitor volumes, drive spend within the economy, attract foreign investment and businesses to boost tourism infrastructure further.