Dubai's economy enjoyed 4.9% growth in 2013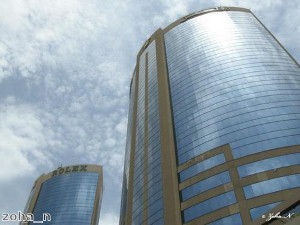 Dubai's economy grew quicker than expected in 2013 as the emirate continues to diversify its business offerings.
A forecast of a 4.1 per cent hike proved to be overly cautious, as the final figure was actually 4.9 per cent, which is testament to Dubai's growth strategy.
Unlike many of the other locations in the Middle East, the emirate does not rely on oil exports as much for its wealth, instead building up a range of attractive business opportunities for both local and international firms.
For example, Dubai Chamber of Commerce and Industry recently revealed over 13,000 new members were added in 2013, with members' exports and re-exports reaching AED 290 billion (£48 billion) over the 12-month period.
Sheikh Ahmed bin Saeed Al Maktoum, chairman of the economic development commission in Dubai's Executive Council, was delighted with the performance of Dubai's economy last year, especially considering the current global economic situation.
'Growth last year surpassed expectations mainly because of the concerted efforts exerted by the competent government departments and their work as one team,' Emirates 24/7 cited Arabic language daily Al Bayan as Sheikh Ahmed saying.
He added the positive data is evidence of the global competitiveness of Dubai, as well as an indication that 'growth will be sustained in the next years at an even higher rate' thanks to the strong confidence in the market.
Over the course of the next three years, he is expecting to see strong growth thanks to a mixture of an increased demand on services, forward thinking government initiatives, large scale infrastructure projects and a surge in foreign investment.
Earlier this month, the Dubai Land Department revealed there was a 53 per cent year-on-year rise in the number of property deals completed in 2013, with a total of 63,652 transactions closed over the course of the month.