Dubai's DTCM 'showcases new ticketing platforms at recent exhibition'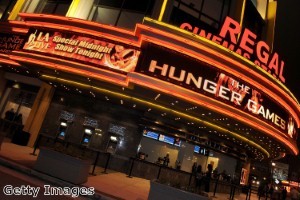 Dubai's Department of Tourism and Commerce Marketing (DTCM) showcased its new ticketing platforms at the recent Dubai Government Achievements Exhibition, which have been developed to support the events sector in the emirate.
The event, took place at the Dubai World Trade Centre between March 30th and April 1st. It highlighted the government's excellence and innovation across the emirate, while also showcasing the achievements, services and projects offered by all of its departments.
Originally introduced in September 2013, the DTCM's e-Permit and e-Ticketing platforms offer an online system for all things to do with event permits and a centralised platform for the sale and distribution of tickets for all functions held in Dubai.
Both systems are aimed at supporting and developing the emirate's growing events sector, which is a key pillar of the Tourism Vision 2020 - Dubai's plan to attract 20 million visitors every year by 2020.
The benefits of the e-Permit and e-Ticket platforms are great, including speeding up and simplifying events applications and the licensing and ticketing process, while also providing an electronic distribution system that is easier and more convenient for those purchasing tickets to events in Dubai.
Furthermore, the systems allow the government to collect masses of data, which will be used for city planning and crowd management, as well as statistics that can be used by the DTCM to optimise its events calendar to improve the attraction of the emirate to tourists from across the world.
Ahmed Khalifa Al Falasi, chief executive of support services at the DTCM, commented: "The e-Permit and e-Ticketing platforms are just two examples of our efforts to deliver targeted initiatives across the city to provide streamlined services to our partners and stakeholders, and ultimately enhance the visitor experience.
"With Dubai's events sector growing at an impressive rate and playing such a vital role in growing our tourism numbers, the new e-Permit system was introduced to streamline the management and coordination of event licensing activities and provide greater operational efficiency."
He said that the e-Ticketing system allows the DTCM to issue tickets quicker and more efficiently and revealed the department has already seen positive results since implementing both systems.