Dubai's DoF promises to keep control of rent prices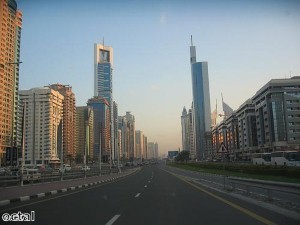 Dubai's Department of Finance (DoF) has promised it will keep a tight hold of rent prices.
Emirates 24/7 has revealed details about the organisation's latest report, which stated officials had outlined plans that would see it work closely with the rental market to ensure it operated within permissible limits. It also suggested the government would be concentrating on the development of commercial real estate, such as hotels, offices and retail centres.
The news comes after Sheikh Mohammad Bin Rashid Al Maktoum, vice-president and prime minister of the UAE and ruler of Dubai, placed a cap on the percentage increase that were allowed when tenancy contracts were renewed. Additionally, the DoF vowed it would develop greater fiscal discipline when it came to lending operations.
It also pledged to pay greater attention to the structure of public sector organisations, making sure their size stayed within acceptable boundaries. Government spending also came under the microscope, with officials promising to increase efficiency and to constantly review their development strategy. Furthermore, the department outlined plans to make the emirate more resilient to the possibility of another financial crisis.
DoF officials claimed it would do this by making sure old mistakes were not made again, especially in times where Dubai's economy was showing signs of positivity. Caution was urged and the department promised it would carry out regular reviews of monetary and fiscal policies to ensure they were still operating as efficiently as possible.
Speculation would also be curtailed as part of the organisation's new plans, as well as keeping the dominance of cash buyers in check. Property consultant Jones Lang LaSalle warned that if not controlled, these factors could see the return of Dubai's property bubble.
Meanwhile, the firm revealed the emirate saw a strong growth in its retail, hotel and industrial sectors during the final quarter of 2013. It also predicted things would go from strength to strength over the coming years, with office stocks set to rise up to 8.6 million sq m by 2016.