Dubai's commercial realty leads recovery charge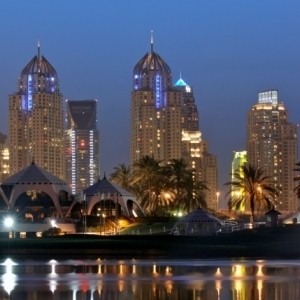 Confidence in Dubai's real estate market has increased dramatically over the last six months.
The decision to award the emirate the opportunity to host Expo 2020 and increased regulation are just some factors cited as the reason more international investors have been encouraged into Dubai's growing property market. This is led to the UAE topping the Occupier Sentiment Index and Investment Sentiment Index in the RICS Global Commercial Property Monitor.
Gulf News reports retail continued to be the star performer across all of the commercial sectors, with growth in rentals expected to increase further than office and industrial markets during the first quarter of 2014. This has prompted a number of new retailers to bring their operations to Dubai and the UAE as a whole. 
The influx in foreign investment has been matched by multiple announcements of new mall developments set to take place over the next two years. These include a collaboration between TECOM Investments and Majid Al Futtaim to construct a one million sq ft shopping complex at the International Media Production Zone. 
Despite the buoyancy of the retail sector, Dubai is also encouraging new entrants into office and industrial facilities. In addition, the emirate is witnessing renewed confidence on the part of international occupiers who are looking to expand their commercial space as they look to grow their business in the area. 
However, Steve Morgan, Middle East head of property consultancy Cluttons, stated businesses would have to act fast in order to secure the best deals should they decide to relocate. This is due to the fact although there is a good supply of vacant A-grade space across Dubai as a whole, some submarkets now have limited capacity. In addition, other locations are said to be charging premium prices. 
The TECOM free zones of Dubai Media City and Dubai Internet City are now operating at almost 100 per cent capacity across both its own buildings and privately owned stock. The same is also true for buildings owned by the Dubai International Finance Centre within the Gate Village. This is forcing some businesses to look more to the periphery of the city in order to get the best deals.
For this reason, areas such as Dubai World Central, Dubiotech and Studio City are said to be increasingly on the radars of international occupiers.