Dubai's Comic Con to attract 50,000 visitors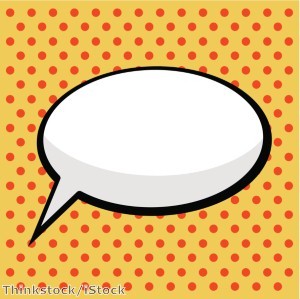 Organisers of the 2015 Middle East Film and Comic Convention (MEFCC) are expecting the event to attract an enormous 50,000 visitors during its four-day run.
This year, coordinators of the extravaganza have teamed up with new partners to ensure the convention will be an enjoyable experience for all who attend.
Musician and Oscar-winning actor Jared Leto will be bringing his band 30 Seconds to Mars to the 2015 MEFCC, thanks to a deal with Live Nation.
In addition, Star Trek legend William Shatner will be headlining the event, which will help to make this year's convention the biggest and best to date. The 83-year-old Canadian played Captain James T Kirk in the hit show Star Trek from 1966 to 1969 and is as popular as he's ever been.
Shatner went on to star as the title character in the 1980s cop show TJ Hooker and played attorney Denny Crane in Boston Legal between 2004 and 2008. He has since worked as a musician, author, director and celebrity pitchman.
Visitors will also be able to see Karl Urban, who has scored a trifecta playing Dr Leonard 'Bones' McCoy in the recent Star Trek reboot, Eomer in the Lord of the Rings trilogy and Judge Dredd in the 2012 reimagining of the franchise.
In addition, Sam Jones, star of the 1980 sci-fi film Flash Gordon will be one of the attractions of the 2015 MEFCC, while major graphic novel publishers will also have stalls to provide attendees with all their comic book needs.
Dubai's Department of Tourism and Commerce Marketing (DTCM) has partnered with the organisers of  this year's event to ensure that word is spread far and wide about what's on offer.
DTCM efforts seem to be paying off as ticket sales are through the roof, leading coordinators to book 35 per cent more space at the Dubai World Trade Centre compared to last year in order to accommodate the 50,000 visitors expected to attend.
"Our promise is always 'bigger, better and crazier than ever'," said MEFCC managing director Ben Caddy.
"With the overwhelming support of both our industry partners and the fan community, whether they are artists, exhibitors, sponsors or fans, people feel that they have a stake in this event and the platform it provides and it's that enthusiasm which is driving the growth of the event."