Dubai's Cinema Of The World titles announced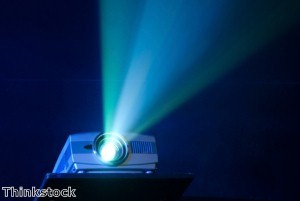 The titles for Dubai's upcoming Cinema Of The World - part of Dubai International Film Festival (DIFF) - have been announced.
Films listed so far include The Past by Asghar Farhadi, The Selfish Giant by Clio Barnard, Mystery Road by Ivan Sen, The Great Beauty by Paolo Sorrentino, Tenderness by Marion Hansel and Labor Day by Jason Reitman.
The Past previously premiered at Cannes film festival, while The Selfish Giant premiered during Cannes' Directors Fortnight. The line-up includes films from across the world and with a wide range of genres.
Artistic director for DIFF Masoud Amralla said: 'The Cinema of the World section is a rich and diverse programme ranging from international art-house to Hollywood films from both established and upcoming talent that will captivate audiences this year at DIFF. We look forward to announcing more films that promise to connect DIFF audiences to the widest choice of world cinema this December.'
Dubai has a very engaging film community - while DIFF itself runs between December 6th to 14th, the organisation supports movie activities across the year. It supports the Screen Club alongside the Dubai Culture & Arts Authority, which screens an international film each month. In October, for instance, it is showcasing Takashi Miike's Hara-kiri: Death Of A Samurai.
This is the tenth annual DIFF and, featuring an impressive selection of titles, it looks set to draw in the crowds. It is one of a number of Dubai's emerging annual festivals that are bringing it recognition on a global scale. DIFF welcomes international and accredited arthouse cinema to the city, while it also brings Dubai to the attention of figures within the film industry.
DIFF's co-director of Cinema of the World Nashan Moodley said: 'This year, we are bringing a vibrant and enigmatic line-up of films to the festival.'
The event is being supported by the Dubai Culture & Arts Authority, the Emirate's dedicated authority for culture, arts and heritage, IWC Schaffhausen and the Hamdan bin Mohammed bin Rashin Al Maktoum International Photography Award.