Dubai's buses cheaper than 16 major European cities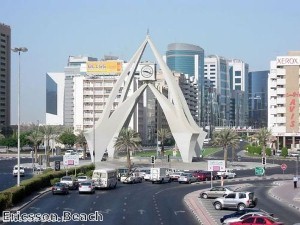 Bus fares in Dubai are cheaper than 16 of the most developed cities in Europe.
A study conducted by the Roads and Transport Authority (RTA) found the average cost of transport was AED 2 (33p). This came out more affordable than some of the EU's most cosmopolitan locations, including London, Paris, Madrid and Berlin. Officials claim some cities were between two and ten times more expensive than Dubai when it comes to average bus fares.
Meanwhile, the organisation stated the success of the network was down to enhancements made to the overall journey experience, including the availability of Wi-Fi on board. It also believed the use of sophisticated travel policies and feeder services has enhanced the appeal of the system in the eyes of commuters.
Dr Yousef Al Ali, chief executive officer of RTA's Public Transport Agency, commented: 'The difference in the bus service between Dubai and other cities is evident. This takes into consideration the sophisticated network the RTA is operating, which indisputably classifies the Dubai Bus service as the best in the world.'
He explained the authority is running three different types of public buses, including standard, articulated and double-deckers. It also operates coaches travelling between Dubai and Abu Dhabi. Dr Ali also stated the RTA was committed to providing an excellent level of service to disabled customers, claiming the network was equipped with state-of-the-art technologies in safety and luxury.
Meanwhile, the bus system has seen passenger numbers increase by seven per cent during the last year, with 110 million people using the service up until November 2013. Officials are expecting the final figures to be around 120 million.
According to transport bosses, this is not just due to the low fares, but also the overall level of service the network delivers to its customers. Furthermore, they point out that Dubai's buses are extremely well-connected to the emirate's other modes of public transport. This includes Metro, Dubai Ferry, Water Bus and Water Taxi.