Dubai's aviation sector 'flying high'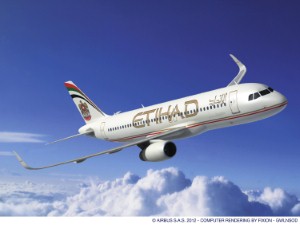 Dubai's aviation sector is going from strength to strength as it seeks to encourage more visitors to the emirate.
Data released by the Dubai Civil Aviation Authority (DCAA) through its newsletter shows the development of Dubai International Airport Terminal 1 and Concourse D expansion is expected to facilitate throughput for 90 million passengers annually by 2015.
This represents a significant increase on the figure of 65 million for 2013 and demonstrates how the location is becoming increasingly relevant on the global stage, as both businesses and tourists seek to make visits.
The airport has already set itself the lofty goal of becoming the world's biggest in terms of international passengers.
Mohammed Abdulla Ahli, director general of DCAA, said: 'The aviation industry has undergone profound changes with its economic impact gaining solid grounds, especially in Dubai where its GDP contribution is expected to go up to 32 per cent in 2020.'
Mr Ahli stated there are already 3,000 interlocking bilateral air services agreements in place and he believes they have been essential in terms of fostering growth in the air transport industry.
Etihad Airways, which is a partner of The First Group, was recently recognised for its excellence at Air Transport World magazine's 40th Annual Airline Industry Achievement Awards.
The carrier wants to become the best airline in the world in 2014 and, if it is successful, this will only serve to strengthen Dubai's position. It was also named as the 'World's Leading Airline' for the fifth consecutive year at the World Travel Awards in 2013.
Part of the reason for the continued expansion is the fact the emirate is preparing for Expo 2020, which is expected to attract 25 million visitors over a six-month period in 2020 and 2021.
Significant funding is being invested in order to improve its facilities - this includes in-depth plans to dramatically improve the sustainability of the city.