Dubai's airport traffic grows 11.7% in February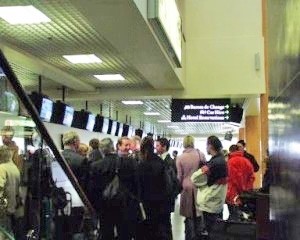 Dubai Airports has announced double-digit passenger growth for the seventh month in a row.
The number of holidaymakers making their way to the emirate reached 5.67 million last month, a rise of 11.7 per cent against results achieved during the same period in 2013. Year-to-date figures increased by 13.5 per cent to 12.07 million, compared to the 10.64 million seen in the first two months of last year. According to statistics, passenger traffic has largely increased due to the network expansion of UAE-based carriers, such as Etihad. 
Meanwhile, the Indian subcontinent recorded the highest number of visitors travelling to the emirate, posting an increase of 121,794 people. Western Europe followed close behind, achieving a rise of 117,256 holidaymakers. Members of the Arab Gulf Cooperation Council posted a jump of 102,217 passengers, while Asia reported growth of 66,925.
Australasia was named the fastest-growing market in terms of percentage increase, recording a rise of 30.5 per cent. Asia, Eastern Europe and North America were next in line, reporting an increase of 18.4, 17.4 and 16.2 per cent respectively.
India remained the most popular country for holidaymakers, with 699,179 passengers electing to travel there. Its financial capital Mumbai was the busiest destination. Saudi Arabia and the UK came close behind, attracting 434,454 and 405,141 visitors respectively. Doha was named the most visited city, followed by London, Kuwait and Jeddah.
Paul Griffiths, chief executive officer at Dubai Airports, commented: "We've had a great start to the year and February's traffic gains bring us one step closer to the number one position for international passenger traffic. With only a little more than 800,000 passengers separating Dubai International from London Heathrow during 2013, we are on track to take over the top spot by 2015."
Freight volumes also rose in February, reaching 188,702 tonnes. This represented an increase of 3.4 per cent compared to level achieved the previous year.