Dubai's action-packed October events calendar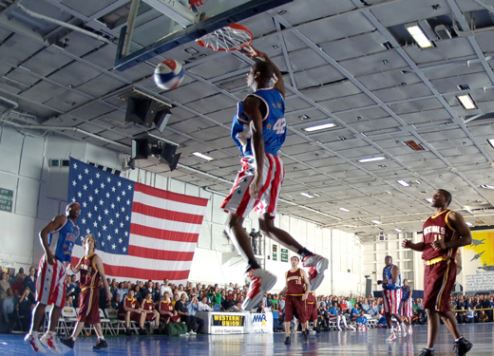 This month's events calendar offers a wide range of thrilling activities, from LEGO stacking to cliff diving   
DUBAI DESIGN WEEK 2016
Held in partnership with Dubai Design District (d3) – Dubai's new dedicated design hub – the second edition of Dubai Design Week celebrates the development of the city's burgeoning design industry. The event, which takes place from October 24 to 29, not only showcases regional design talent, but acts as a global meeting point for the international design community, in line with the emirate's vision to become the Middle East's art and design capital. Held under the Patronage of Her Highness Sheikha Latifa bint Mohammed bin Rashid Al Maktoum, vice chairman of Dubai Culture & Arts Authority, Design Week will feature design-dedicated events, activities and projects within d3 and across the city. Highlights include the Global Grad Show featuring 145 innovative projects from students at international universities.
DESERT WARRIOR CHALLENGE
The Desert Warrior Challenge Dubai is back on October 21 and will see hundreds of adrenalin seekers put themselves to the test by tackling a challenging desert obstacle course. Designed to test physical and mental strength, team work and fitness, the Challenge is open to 'warriors' of all ages, skill and fitness levels, from children to semi-professional athletes. Each course features obstacles challenging participants to run, crawl, jump, carry and slide their way to the finish line. New to this year's event is the EXTREME Warrior course, with obstacles spread over an area of 20km and designed to test athletes seeking the ultimate challenge.
HARLEM GLOBETROTTERS
Celebrating nine decades of providing smiles, sportsmanship and service to millions of people worldwide, the world-famous Harlem Globetrotters, featuring some of the greatest athletes and entertainers on the planet, will bring their unrivalled family show to Dubai as part of their 2016 World Tour on October 28. The exhibition basketball team will showcase incredible ball handling wizardry, rim-rattling dunks, trick shots, hilarious comedy and unequalled fan interaction. After the game, Globetrotter stars will sign autographs and take photos with fans. The star-studded roster includes Big Easy Lofton, Ant Atkinson, Hi-Lite Bruton, Thunder Law, Bull Bullard and Cheese Chisholm – plus female stars TNT Maddox and Ace Jackson.
POPCON
POPCON is set to be the largest pop-culture festival of its kind globally. The three-day event, which takes place at Dubai's Autism Rocks Arena from October 27 to 29, combines comic and pop culture with global lifestyle trends. The festival will encompass movies, TV shows, comics, games, beauty, fashion, health and fitness, as well as digital and social media platforms, music, sport and a children's play zone, as well as numerous places to eat and drink. POPCON will also play host to top celebrities from diverse industries, including international studios such as Marvel, Disney and San Rio. Anchoring POPCON is the 'Fiesta De Los Muertos' where everybody is encouraged to show up as their favourite hero or villain. Both festivals will bring together some of the world's biggest Hollywood stars and music acts and boast a programme comprising live concerts, performances, special appearances, workshops and talks with some of the most well-respected names and brands in each field.
STACK
Making its Middle East debut, STACK is the event for LEGO fans of all ages. This four-day family-orientated extravanganza, which will take place at Skydive Dubai from October 19 to 22, is designed to get LEGO enthusiasts involved in fun and exciting experiences based around LEGO. With millions of LEGO bricks inside huge pools, massive models, games, activities, digital activations, and a number of LEGO-based attractions, STACK aims to inspire the builders of tomorrow by creating a fun, engaging environment where children can learn through play.
RED BULL CLIFF DIVING
The Red Bull Cliff Diving World Series is an adrenaline-pumping high diving competition that takes place among some of the world's most breathtaking vistas, living out every daredevil's fantasy. As the show stopping finale to the 2016 series, the weekend of death-defying skill and precision will use Pier 7 at Dubai Marina as a platform. Better known as the home of some of the emirate's most popular dining spots, the structure will up the ante and be turned into a 28-metre high-diving board. Visitors can take a leap and join the crowds to watch the divers jump to glory on October 28.